At Portland Party Buses, we have dedicated our entire business towards pleasing our customers. Where other local party bus companies cut corners and try to save money, we splurge on extras for you like ultra luxurious furnishings, enormous flat screen TVs, and relaxing LED mood lighting. We update our buses on a consistent basis to keep things fresh and modern. Our loyal customers always know that they can get the best of the best when they come to us. Let's talk about just a few of the features that are standard on most of our buses.
When you think of a party bus - a PARTY bus - what's the first thing that comes to mind? That's gotta be the drinks! And since our buses come equipped with gorgeous acrylic or granite topped bars, you can completely indulge that wannabe bartender that's always been inside of you. Or if you aren't in the mood for mixing cocktails, you can just bring a bottle of bubbly, some wine, or perhaps a case of beer. We provide ice and cups, so all you've got to do is bring the drinks.
When it comes to your entertainment, we've got you covered. There are TVs in all of our buses, and sound systems for bumping your favorite tunes. Our HD antennas will pull in live broadcasts when the bus is stopped, and the DVD player can provide great entertainment when the bus is rolling down the freeway. The sound systems can play CDs and they can also hook up to your iPod, whichever you prefer.
Of course we've also decked out the bus with all the best furnishings we could find! Leather seating that is so comfortable... and it's all laid out around the perimeter of the bus so you can really chat easily with your guests. Limos and cars are not nearly as comfortable as this! We also have color changing LED lighting, diamond plate mirror panel, hardwood floors, stripper poles or dance poles, and so much more.
Some of our larger buses feature even more exciting features than this, such as separate VIP areas, extra tall ceilings, and multiple flat screen televisions! When you call us, we'll be able to determine which bus is best for your needs, or you can come down in person and choose one for yourself.
10 Passenger Town Car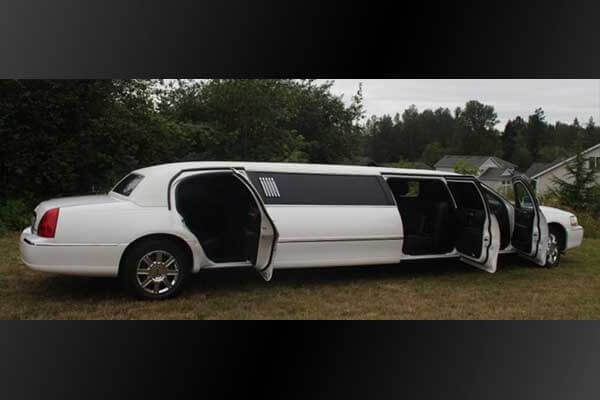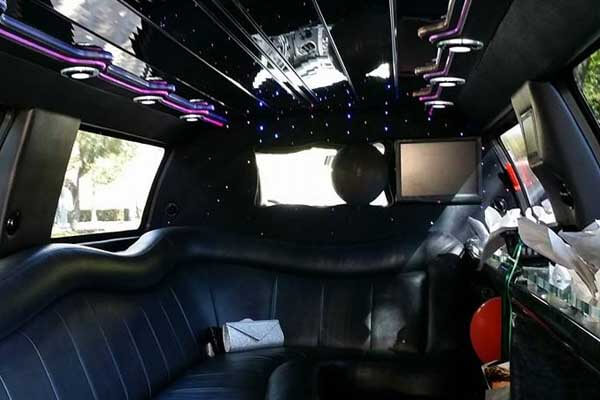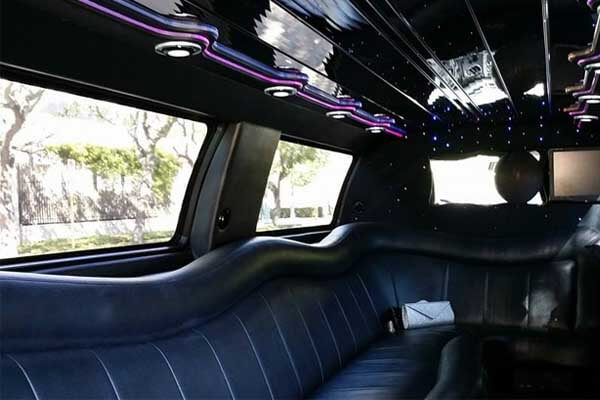 Our Lincoln Town Car for 10 is a beautiful, classic limousine! A white exterior, soft leather seats, colorful lights, televisions, beverage station - all the comforts you need for an elegant special celebration. Call us today to book this gorgeous vehicle!
14 Passenger Mercedes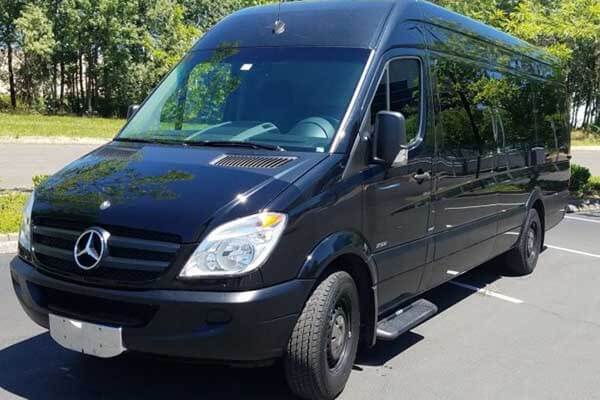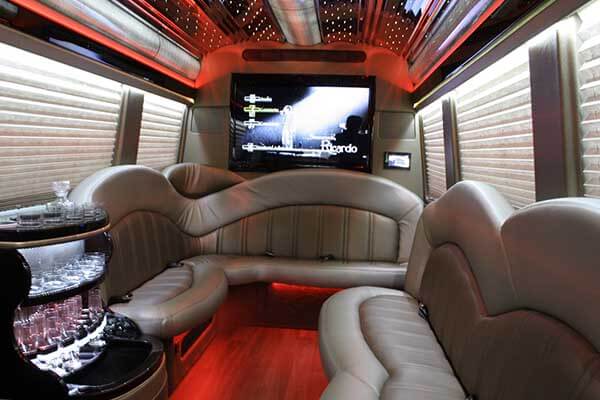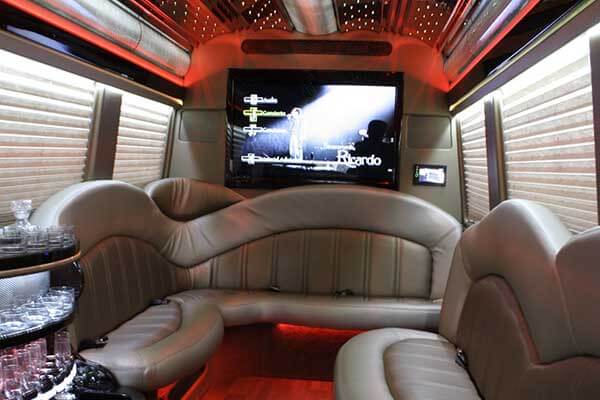 Our Mercedes Sprinter Van for 14 passengers is spacious, comfortable, and luxurious. A very large television with a DVD player will keep you entertained, but, if you prefer, there's also music players, colorful light shows, and a built-in bar.
14 Passenger Navigator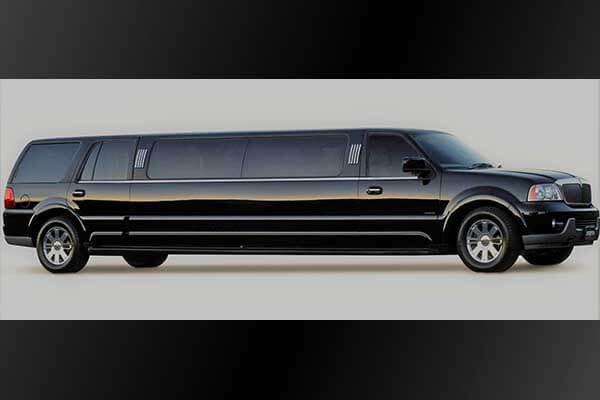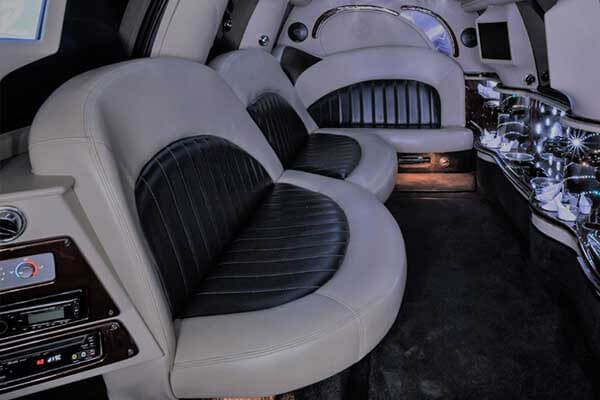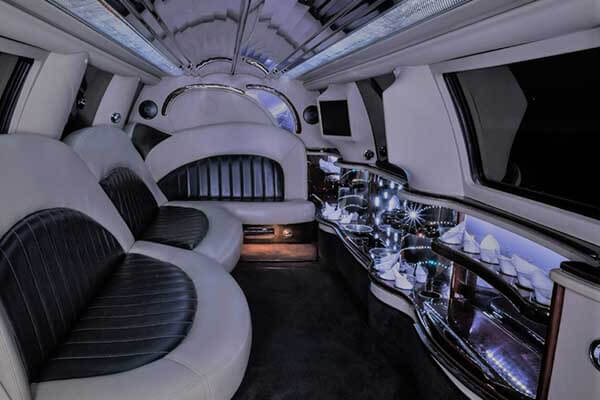 Our Lincoln Navigator SUV limousine is an incredible limousine. This limousine has a black exterior, a two-tone leather interior, a spacious cooler/beverage area, colorful lights, a booming sound system, and so much more. Spend a night on this limousine with 13 of your closest friends.
20 Passenger Escalade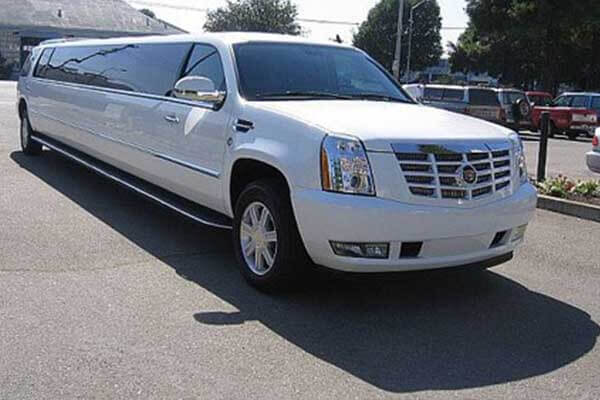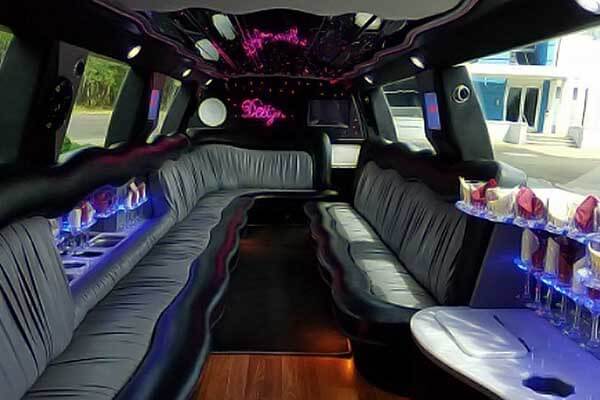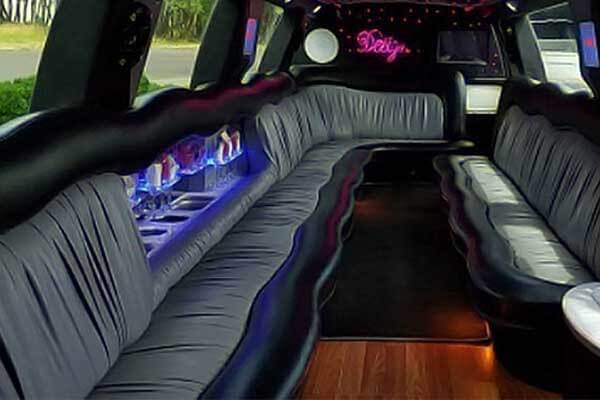 If you need a bigger limousine, our white Cadillac Escalade SUV limousine is just what you need. This limo has plush leather seats, hardwood floors, a spacious cooler with ice and cups, a reflective ceiling, colorful lights, and dark windows for ultimate privacy.
22-24 Passenger Party Bus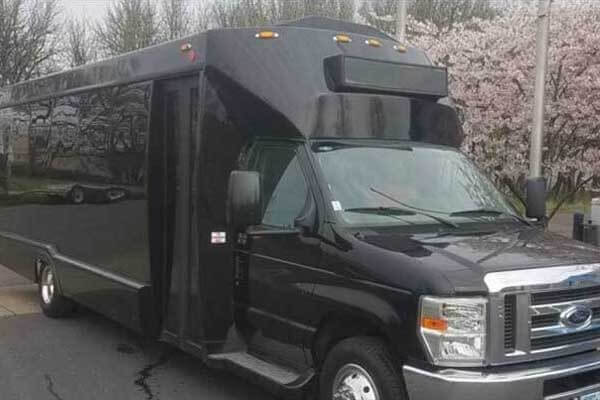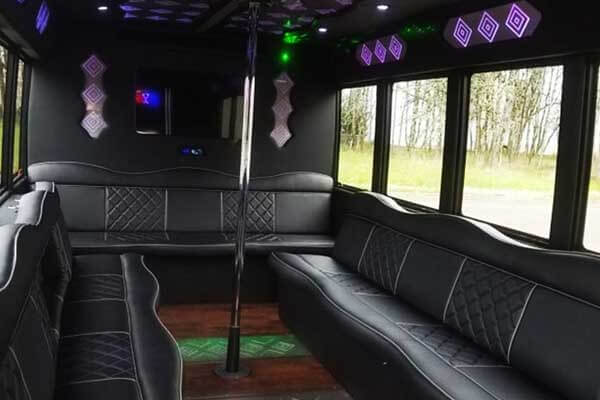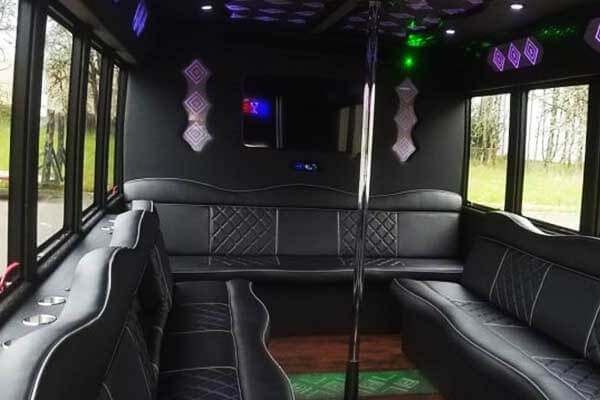 If you're searching for a vehicle to dance on, our party bus for 22-24 passengers is perfect for you! This black bus has a hardwood floor with dance pole and light-up floor panel, colorful lighting patterns throughout, a large TV, DVD player, outstanding stereo system, and much more. Get your party on!
---
Do you not see the vehicle that you have been looking for? We have affiliates such as Flint Limo, Sacramento Limo, and Ann Arbor Party Bus.